Photo Workshop
In les Iles de la Madeleine
September 8th to the 15th 2023
Slow down and come get lost on my island with a landscape photo tour in the Magdalen Islands
2024 dates and all-inclusive package to be announced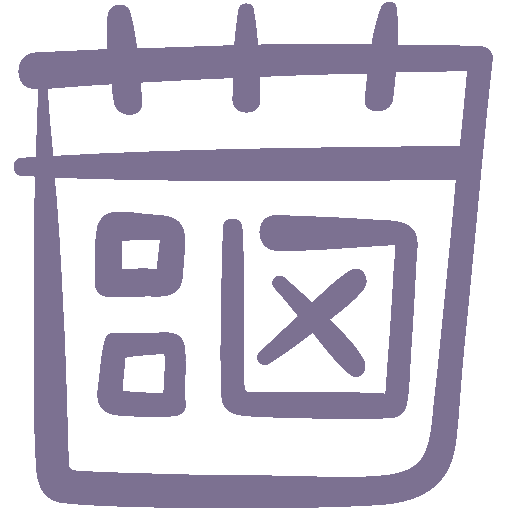 Contact me for specific dates, private groups and coaching possible


Beginner to advanced. An emphasis is on composition, technique that serves creativity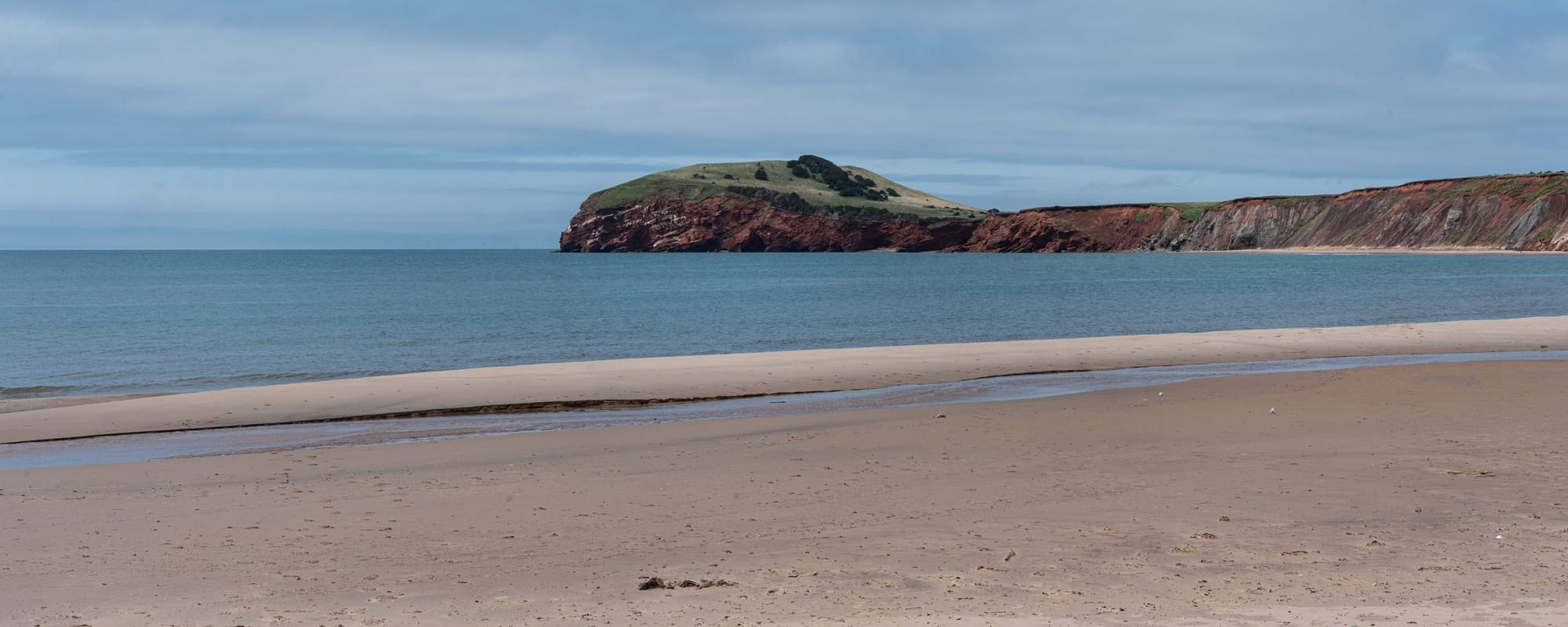 General approach to photography
I think it is important to go over some of my founding principles to creating pictures, as they may differ considerably from what some guests expect in a photo workshop. To me, the best skill to have as a photographer is to walk slowly. Walk slow and observe. Note how the subject changes shape as you move around it. What the background looks like from different angles, from where is the light coming from.
When I travel, I revisit the same location at least 3 times, 5 or more if I can. In that way, I can become familiar with my subject and get the easy and obvious photos out of the way. It is frustrating at first, I can feel I'm missing the chance to visit other locations, but ultimately, I will have stronger images of my chosen subject. It is impossible to see everything. I have been photographing les Iles for nearly 15 years and still haven't revealed its full potential and our longest road is under 100 miles. Michael Kenna compared taking a photo of a new subject as the start of a conversation. Relationships become more interesting and richer as they develop, not from the initial rush of novelty.
When I see workshops that cover an entire country in 2 weeks, I despair. It sounds like a very exhausting postcard tour. I want to avoid being a mile wide and an inch deep. I also refuse to spend more time driving than photographing. Living on a paradise island, I am slightly spoiled, but if I can't make an interesting photo within a 15-minute drive, then I should sell my gear.
Offering meaningful feedback in the field is also key. It can be frustrating to only have issues brought to our attention in a critique session. By only having 4 guests in the workshop, this gives more opportunities to coach when it matters and also cuts down on others setting up tripods in our frame.
I enjoy the challenge of getting a good base shot in the field and not doing overly heavy-handed postproduction. I am by no means a Photoshop expert by choice. If I can't achieve my desired look with tweaks in Lightroom, I probably failed to use the light properly to begin with. Nor am I a gear freak. I happily click away on an 8-year-old Sony A7R II. My second copy of that model, as salt and sand will destroy my poor camera in 3-4 years. Use the tools that do what you need. I only require a higher megapixel count for printing and an exposure compensation dial. If my camera has that and takes a shot when I push the shutter, then it's a good camera. Image quality has pretty much been stagnant for the past decade and most advances have been with autofocus systems.
If you have gotten this far, then it should be apparent I lean more towards the artistic than technician side of things. Read on for all the details of your week in les Iles.when it
Magdalen Island photo workshop summary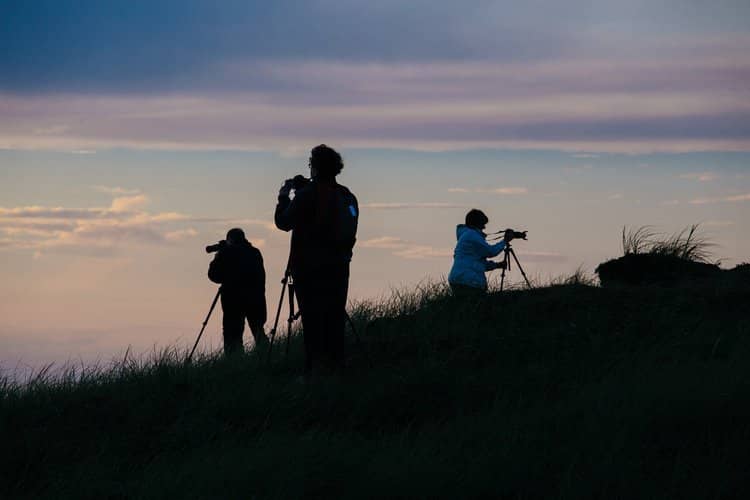 Add Your Tooltip Text Here
Add Your Tooltip Text Here
What is included in the workshop

Local transport in Ford Flex
(optional)

What is not included in the workshop
Your photo guide Nigel Quinn
Having grown up on an island, I draw my inspiration mostly from the surrounding water. Where I come from, it is rare to not see blue on both sides of the horizon. And as a composition tool, water is so very versatile. The heart and soul of my pictures generally come from the interaction of the light with the sea. From peaceful dreamy longer exposures to the violence and impact of the waves crashing into our capes, coastal scenes will remain my favorite subject, my Blue Muse. But inspiration comes from everywhere. I recognize in my work an interest in street photography, as well as fashion and portraiture. I also devour cinema. From classic noir to David Lean epics and the golden age of Japanese cinema in the 50s, French in the 60s and the more recent Hong Kong and Korean masterpieces.

In a somewhat distant past, I was briefly a history professor. I received a camera as a graduation gift from my parents. Bad idea. From that point, my career took a decidedly more creative twist. I still enjoy history and research, but I mainly focus my thirst for knowledge on collecting photo books.

My teaching method always begins at the same starting point: technique serves creativity. A solid technical base is great, but there must be intention guiding our choice of F-stops and ISO. No magic recipes and no shortcuts exist that apply in all situations. The challenge of solving a puzzle of light and shapes would quickly get quite boring otherwise.
We have a spot just for you

2023 Photo workshop
in les Iles de la Madeleine
With your guide, Nigel Quinn, a local kid with an intimate knowledge of our most impressive views. The islands are a playground for landscape photos. Easy access to eastern and western points of interest, open horizons, sculpted red capes, houses and fishing boats bursting with color, it almost feels like cheating.

Want to visit but unsure when?
Sign-up to be informed of future photo tour dates
Inscrivez-vous pour connaître les dates des safaris futurs.
Magdalen Island photo tour itinerary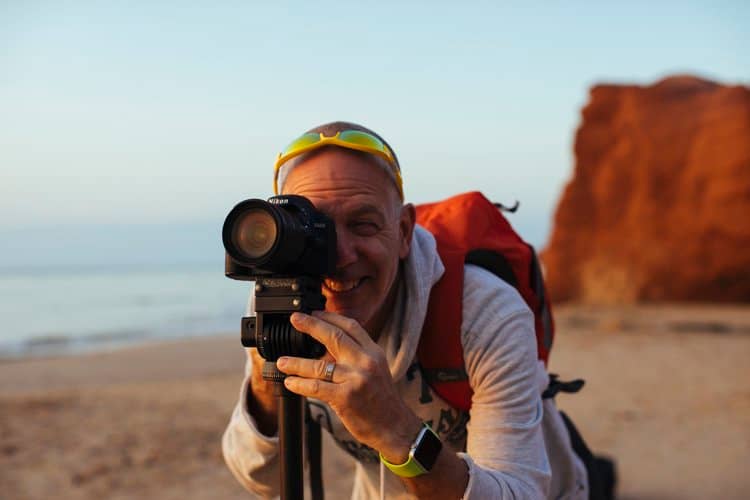 If the workshop is not fully booked?
I know how important these trips are. There are no minimum number of participants. So no surprise vacation changes.
If I'm a beginner photographer?
I tend to focus group presentations on composition and some landscape specific technique. Then as I go to each guest I can focus on technical questions to the level of each participant.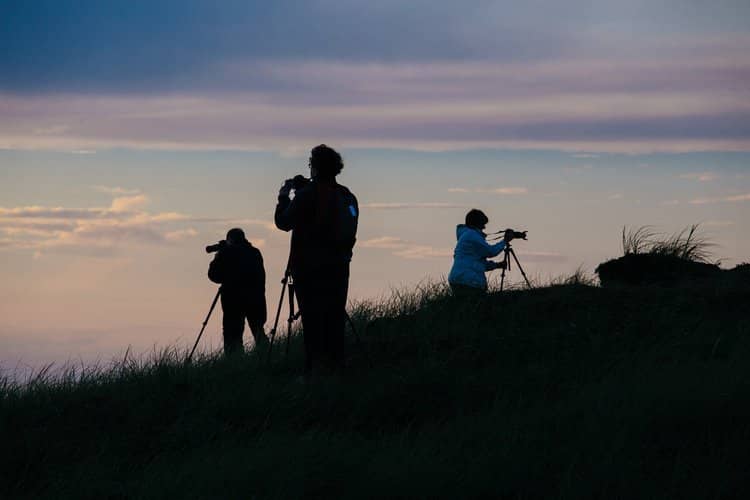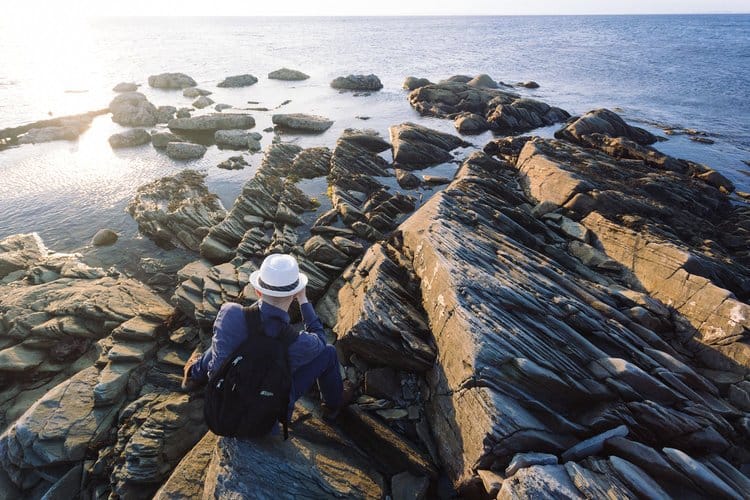 To my deposit if I change plans?

A 500$ deposit is required to reserve your spot. It can be reimbursed up to 90 days before the workshop.
If I'm allergic to lobster?

How sad, although we have some delicious plan Bs. Muscles, halibut, scallop, seal and great local cheeses. I also have a crippling addiction to a local pastry shop. You have been warned.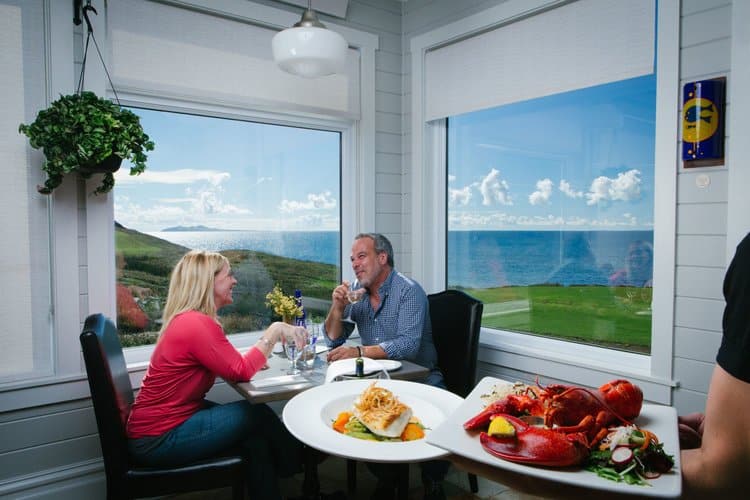 Ready to create your own island memories?
Where to stay in les Iles de la Madeleine

Here are few accommodation options


Plenty of options, the main thing is to stay on the central islands of Cap-aux-Meules or Havre-aux-Maisons
Auberge la Butte Ronde
Vieux Couvent
Au pied de la Butte Ronde
Camping Gros-Cap
Chalets camping des Sillons
Auberge de la Ptite Baie
Domaine des Vacanciers
What to bring to the islands
Recommended equipment
My equipment
Recommended equipment
A camera with lenses covering 17 to 200mm is ideal. But I have done several trips with just a 35mm prime and enjoyed the challenge.
I recommend having 24mm
Plenty of spare batteries, especially for mirrorless. Same for memory cards.
A shutter release. Cheap option to get better shots with a tripod. A Hoodman loupe is also handy to look at your exposure and composition on the backscreen.
A solid tripod.
A laptop with Lightroom and Photoshop. Don't forget an external hard drive and card reader as required.
A bag that holds all your gear comfortably. 
(Optional) A neutral density filter system to have fun with longer exposures. Not necessary but opens some interesting creative options with water. 
My equipment